News & Events
Aboriginal Sport Circle Announces Executive Director
March 29, 2017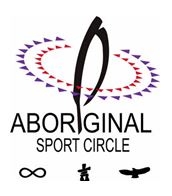 Aboriginal Sport Circle Announces New Executive Director
(OTTAWA, March 30, 2017) – The Aboriginal Sport Circle (ASC), Canada's national voice for Aboriginal sport, brings together the interests of First Nations, Inuit and Metis people.
ASC President Alwyn Morris and the Board of Directors are pleased to announce the re-emergence of the ASC as a viable and valuable member of the National sport community.
In the recent months, the ASC has taken a leadership role in the advancement of the Truth and Reconciliation Commission of Canada (TRC) Calls to Action. This is an exciting time for the ASC who are in the process of expanding their mandate to include future key partnerships to better service the needs of the Aboriginal people of Canada.
"The vision of the ASC Board of Directors and member Provincial/Territorial Aboriginal Sport Bodies set in January 2015 is being realized today" said President Alwyn Morris. "Thank you to Sport Canada for all of their support as the Aboriginal Sport Circle continues to advance their mandates."
ASC is pleased to announce the hiring of Heather Kaulbach, twenty-five (25) year National Sport Community veteran to lead their operational needs during this exciting transition. Ms. Kaulbach will start her role as the Executive Director of the ASC on March 31st. Among her first tasks is to open the new ASC office location, located in the House of Sport in Ottawa.
"I am extremely pleased and honoured to have been hired to support ASC in this exciting transition" said Heather Kaulbach. "I look forward to reviving old and developing new partnerships within the sport, physical activity and recreation communities in the weeks and months to come."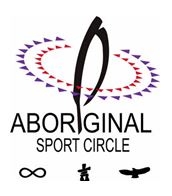 Le Cercle Sportif Autochtone Nomme une Directrice Générale
(OTTAWA, 30 mars 2017) – Le Cercle sportif autochtone (CSA) se veut le porte-parole national du sport, de l'activité physique et du loisir autochtone et réunit les intérêts des Premières Nations, des Inuits et des Métis.
Le conseil d'administration du CSA et son président Alwyn Morris sont heureux d'annoncer la réémergence du CSA comme membre dynamique et important de la communauté nationale du sport, de l'activité physique et des loisirs au Canada.
Au cours des derniers mois, le CSA a joué un rôle de premier plan dans l'avancement des Appels à l'Action de la Commission de vérité et réconciliation du Canada (CVR). Le CSA se trouve actuellement à une période charnière de son existence, alors que son mandat s'élargit pour inclure de futurs partenariats clés pour mieux répondre aux besoins des peuples autochtones du Canada.
«La vision établie en janvier 2015 par le conseil d'administration du CSA et les organismes de sport autochtone membres provinciaux et territoriaux se réalise aujourd'hui», a déclaré le président Alwyn Morris. «Merci à Sport Canada pour l'ensemble de leur soutien tandis que le Cercle sportif autochtone continue de faire progresser ses mandats.»
Le CSA est heureux d'annoncer l'embauche de Heather Kaulbach, dont la carrière compte vingt-cinq (25) années de riche expérience au sein de la communauté sportive nationale, afin de répondre à ses besoins opérationnels au cours de cette transition importante. Heather Kaulbach intégrera son rôle de directrice générale du CSA dès le 31 mars 2017. Parmi ses premières tâches d'importance on remarquera l'ouverture du nouveau bureau du CSA qui sera situé à la Maison du sport à Ottawa.
«Je suis extrêmement heureuse et honorée d'avoir été choisie pour soutenir le CSA à cette étape névralgique», a déclaré Heather Kaulbach. «Je me réjouis de la perspective de raviver d'anciens partenariats au sein des milieux du sport, de l'activité physique et des loisirs et d'en développer plusieurs nouveaux au cours des semaines et les mois à venir», a-t-elle dit.
---